Northwest Angle Edge Riders
As a lot of us are aware, the snowmobile trails in the Northwest Angle area are among the best anywhere, from a grooming aspect, for being well marked as well as marked early in the season and for connecting to trails that take you anywhere you want to go – south to the Baudette Sno-Drifters' trails and the Roseau Trailblazers' trails as well as north to the Ontario and Manitoba trails.
Posted: 02/25/2021 04:32 pm
Status: Open
Condition: Good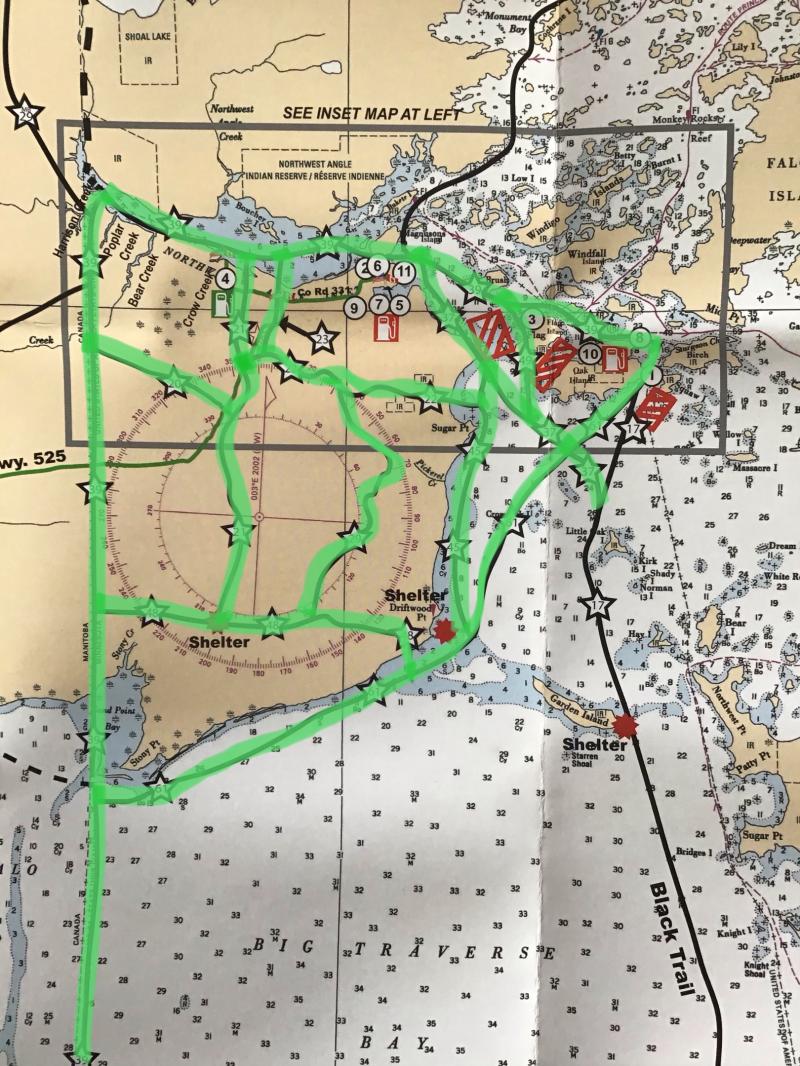 Rally Weekend Trail Update
We have two groomers out getting the trails ready for rally weekend. Our goal is to do Doublewide grooming on our lake trails a lot of that will happen over the next 24 hours.  As we've had temperature shifts  over the last week be careful around ice heaves we do our best to put caution signs up when we encounter them, however they could change at any time .  Our rally is Saturday 11 to 4, at Sunset Lodge. The majority of the event will be outdoors.  Take a ride out and enjoy the weekend.
Latest Events
No Events available at this time. Please come back later.
Latest News
Mon, Jun 29th, 2020 |
Taking a break in the new trail shelter