Northwest Angle Edge Riders
As a lot of us are aware, the snowmobile trails in the Northwest Angle area are among the best anywhere, from a grooming aspect, for being well marked as well as marked early in the season and for connecting to trails that take you anywhere you want to go – south to the Baudette Sno-Drifters' trails and the Roseau Trailblazers' trails as well as north to the Ontario and Manitoba trails.
Posted: 01/14/2022 07:54 am
Status: Open
Condition: Good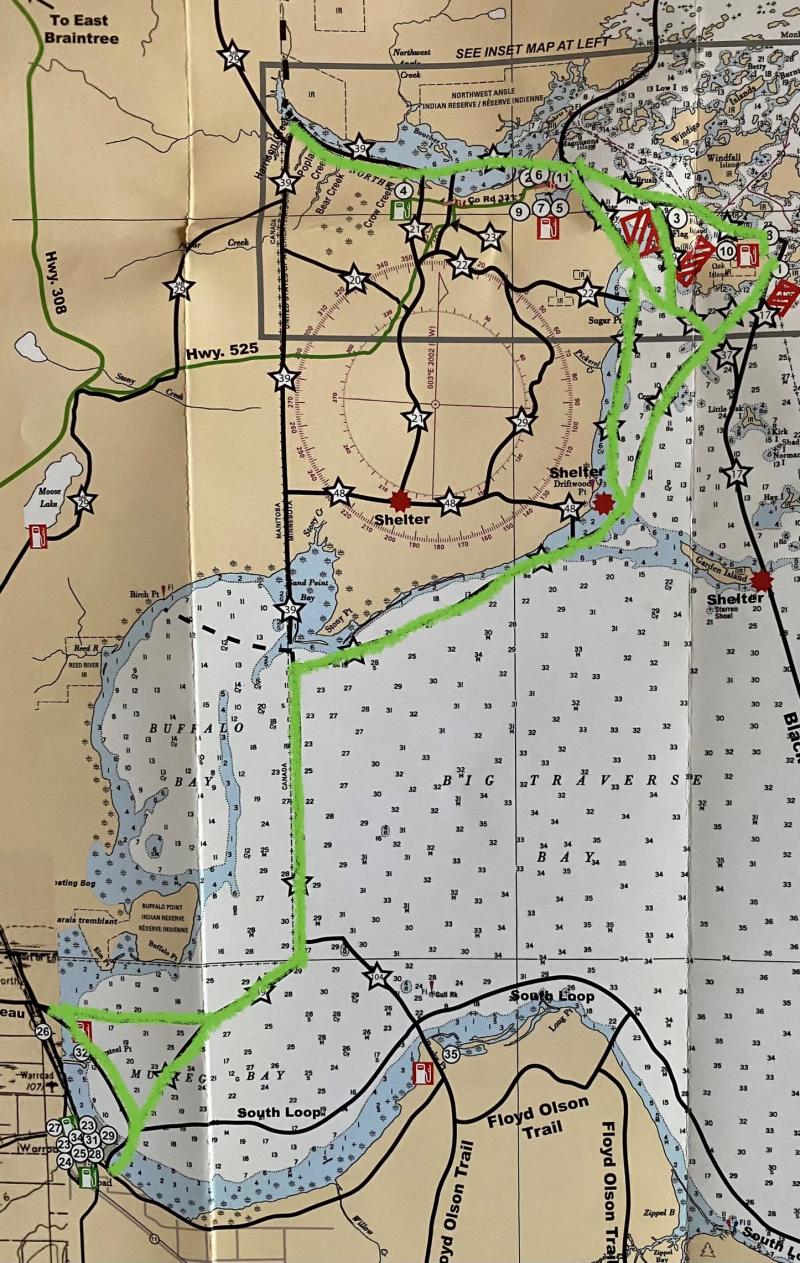 Weekend Trails groomed this week update
The team had to do some maintenance on the groomers earlier in the week but it paid off, as they both ran from Sun up to sundown yesterday.  We wanted to stay ahead of the possible snow we may get today.  The green outline is where the groomers were able to cover yesterday.  The only area of caution is in the Stony Point area there was a ridge, ice heave forming, sleds were still passing easily, but it was a little slushy in the area too, however it should have froze up overnight, but use caution as you travel. 
Latest Events
No Events available at this time. Please come back later.
Latest News
Sat, Mar 06th, 2021 | Edge Riders
Raffle Winners 2021